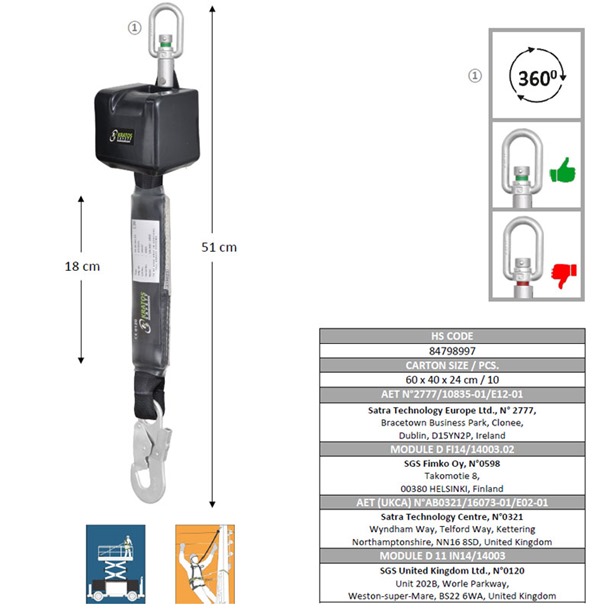 2.5m Lightweight Retractable Webbing Fall Arrest Block | FA 20 301 02
Buy 3+
£73.15
inc VAT

Save 5%
Buy 6+
£69.30
inc VAT

Save 10%
Buy 14+
£65.45
inc VAT

Save 15%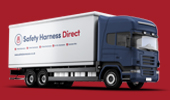 | Delivery Option | Delivery Time | Price |
| --- | --- | --- |
| FREE Standard Delivery | 3-5 Days | £0.00 |
| Next Day Delivery | 1 Day | £6.60 |
Scroll to see more >
2.5m Lightweight Retractable Webbing Fall Arrest Block | FA 20 301 02

2.5m (FA 20 301 02).

Protective polymer casing. x1 Swivel rotations.

Vertical use only.

Complete with snap hook at attachment end and swivel fall indicator at anchorage end.

Webbing: 50mm.

Resistance: 15 kN.

Max Weight: 140 KG.

Conformity: BS EN 360.

Material: Casing: PVC/Polymer / Fittings: Steel

Retractable Fall Arrester with polymer casing and webbing lanyard length 2.50 metres and a steel snap hook Incorporates a protective casing and an energy absorber (45 mm) with a steel karabiner FA 50 202 17 as attachment element for harness.
EN360 :
A retractable fall arrester is a device equipped with a lanyard (on cable or webbing) kept in tension. It follows the movements of user. The system blocks and stops automatically when the user falls. These come in different lengths. Breaking strength > 12 kN (for cable lanyard) or > 15kN (for textile lanyard)
Whatever the fall arrest system choosen (fall arrester on anchor line, retractable fall arrester, energy absorbing lanyard) it guarantees a fall arrest by limiting the impact on the human body at 6kN maxi.
Documentation & Downloads